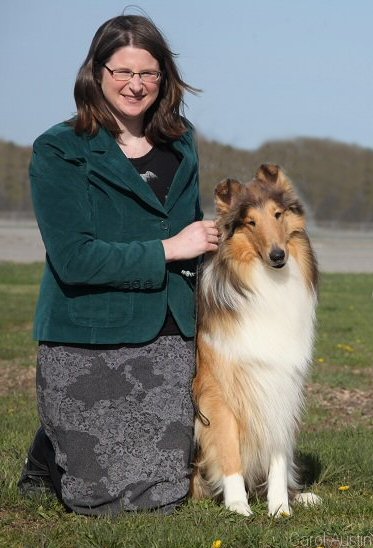 Beth Rutherford started in Collies at age 14 when she got her first, a Smooth named "Raven" who became, Can Ch. Seawhisper The Sorceress, CDX, CGC, VADC, SSGDC. She was Beth's juniors dog, first obedience dog, first agility dog, and first show dog. Together they achieved many "firsts" in 4-H, junior handling, obedience and agility. Along the way Beth handled several Cardross Collies bred by Gordon Winstone. Eventually got Beth foundation bitch, Can Ch. Wyndlair Oak Island Treasure, TT from Jennifer Duhon and Matt Stelter. Crystal is behind every litter Beth has bred thus far, and will always have a special place in Beth's heart.

Beth believes that Collies should be sound, healthy, and beautiful and will never compromise one for the other. Beth strives to breed quality Collies that can excel at not only conformation, but agility, obedience, herding and any other dog sport! Several Cardross Collies are also helping their people as Service Dogs.

Beth breeds and incorporates normal eyes whenever possible and is conscientious of any and all health concerns. When choosing dogs for a litter, she only breeds to create a better Collie, so that when anyone gets a puppy from her, they will tell her this is the best dog they have ever owned! Smart, beautiful and healthy, which is

everything a collie should be!